It's been almost a year since we actually did this, but nonetheless! Ryann found this bike at a flee market for $25 and decided to repaint it.
I flipped my parent's shed into a painting studio.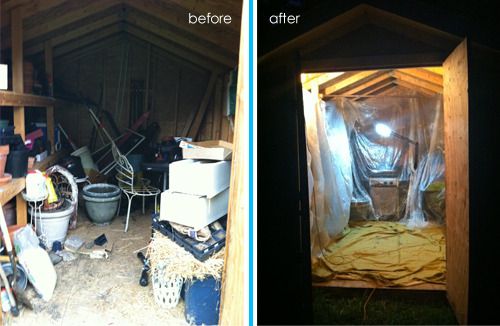 Next we took the bike apart, sanded down the original paint job
(and removed stickers ect…), and we strung up each piece with
clothes hangers and painters tape.


Then we did roughly 2 coats of primer.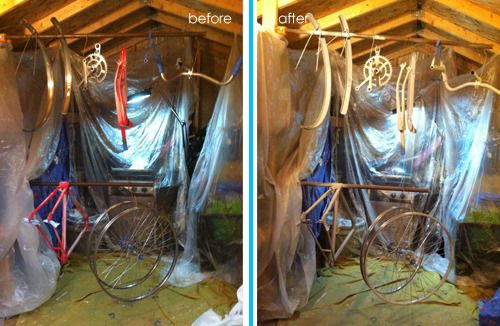 After that, we did 2 or 3 coats of color.
We let the paint dry completely and reassembled the bike.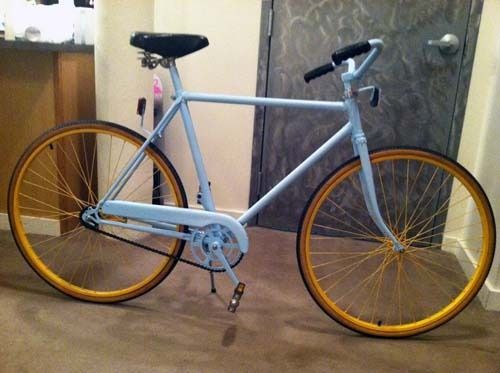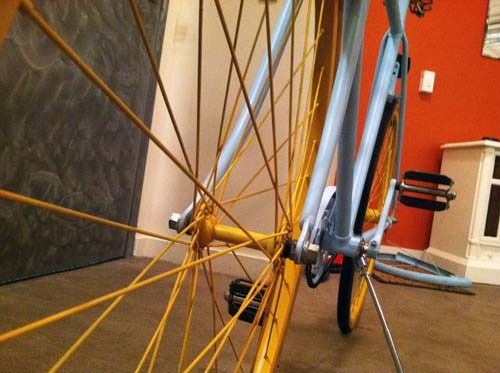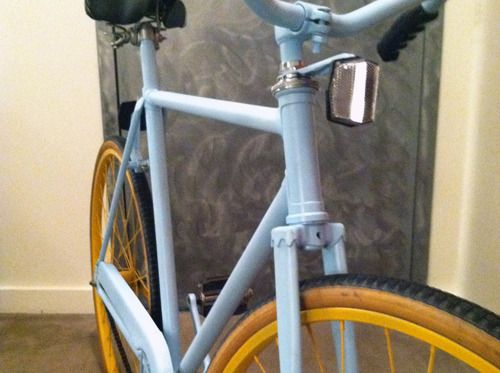 The bike is finished and ready to go! We had a few little set backs on the
first few rides out, but nothing major. The fenders were more of a pain to
deal with than I expected. They kept slipping down and rubbing the tire as
we rode. Which is bad for the tire plus it was just annoying. ha! But a few
little pieces from the hardware store fixed it up in no time. Here's a few
pictures I took after we got it all up and running: